Squirrel Removal Toronto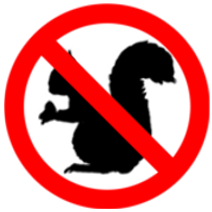 Squirrel Control Toronto. Squirrels are particularly active in the fall and spring. During those times of the year they can enter your home and cause damage not only to your home's exterior, but to electrical wiring and insulation inside. Damage which can lead to bigger problems in the future.
Evicting squirrels can be a challenging process. Sealing entry points in walls and roofs, trapping and removing animals and making sure they wont come in again takes time and requires a certain amount of expertise.
Let us take care of the problem and help seal your home from these unwanted critters. Our technicians have seen it all, are experienced, courteous and can provide squirrel removal services at competitive prices.
Call us today and let us help you deal with your squirrel removal: 647-955-3865
Follow this link for more information on our services.