Raccoon Removal Toronto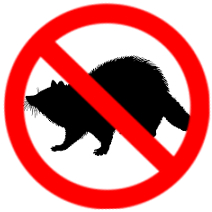 Raccoon Removal Toronto. Our technicians are experienced and fully qualified to effectively remove single or families of raccoons from your property.
We are effective, efficient and see every job through until is fully completed. We will visit your property on several occasions to:
Seal entry points
Remove raccoon mothers
Remove raccoon babies
If you too are experiencing raccoon control issues lets talk. We can see your raccoon removal issue from beginning to end. Our process is effective and we take extra care to make sure the animals wont come back and that they remain safe throughout the process.
You deserve experienced animal controllers who will asses the situation and take the necessary steps to make sure that you get rid of raccoons once and for all. Professionals who will make the process easy to deal with, fast and who charge competitive rates.
Call us today for a consultation: 647-955-3865
Follow this link for more information about our services.